The attention and protection of the environment for us at Soavex represents a principle, A goal ed an opportunity.
Our mission has always been, in fact, to pursue a development model capable of reconciling company growth with the fundamental principles of customer satisfaction, the creation of economic value and the protection and safeguard of the environment.
All the products Soavex, both in pure cellulose and in ecological paper, are made with paper coming from responsibly managed forests, attention attested by the FSC certification present on every reference in the range; moreover, the production processes with reduced environmental impact have allowed Paperdì to be among the first companies in Italy to have obtained the concession to use the brand Ecolabel (guarantor of a production with high standards of performance, but with a reduced environmental impact).
Our commitment to environmental protection does not stop only in search of selected raw materials. In fact, all our products are designed to optimize the environmental impact even during transport, through the study of increasingly compact packaging.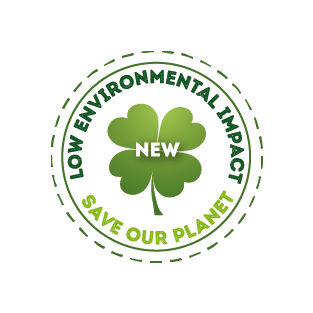 The symbol LOW ENVIROMENTAL IMPACT attests to our attention in the search for innovative solutions in terms of packaging and palletizing.